The best men's shaved haircut styles for a new look
In addition to your clothes, your hairstyle is an important part of your overall appearance. Do you completely follow trends or stick to your own hairstyle for a long time? A shaved haircut is becoming more popular. We present some of the best options that are suitable for wearing now and in the future.
Where does the trendy men's shaved haircuts come from?
Men's shaved haircuts are among the most popular hairstyles for men. This style dates back to 1900, more than a century ago. It was originally worn not because it was fashionable, but because it allowed the barber to demonstrate his skill. Furthermore, the hard and straight lines in this hairstyle gave it a masculine appearance. You might think of an easy shaved haircut when you think of it. This does not always appear to be the case. The hairdresser must be skilled in order to achieve a perfectly shaved haircut. The following men's shaved haircut styles are perfect.
Short to the front / Cropped with fringe
The first style has the top left slightly longer and the sides shaved short. The difference between the two parts is not too great. That is, there is a difference to be seen, but it is not overly obnoxious. The hair is carried forward; this style is also known as 'Cropped with fringe.' It differs from the other two variants because the hair on top is longer but worn forward. Tommy Shelby from the Peaky Blinders series is a good example of this.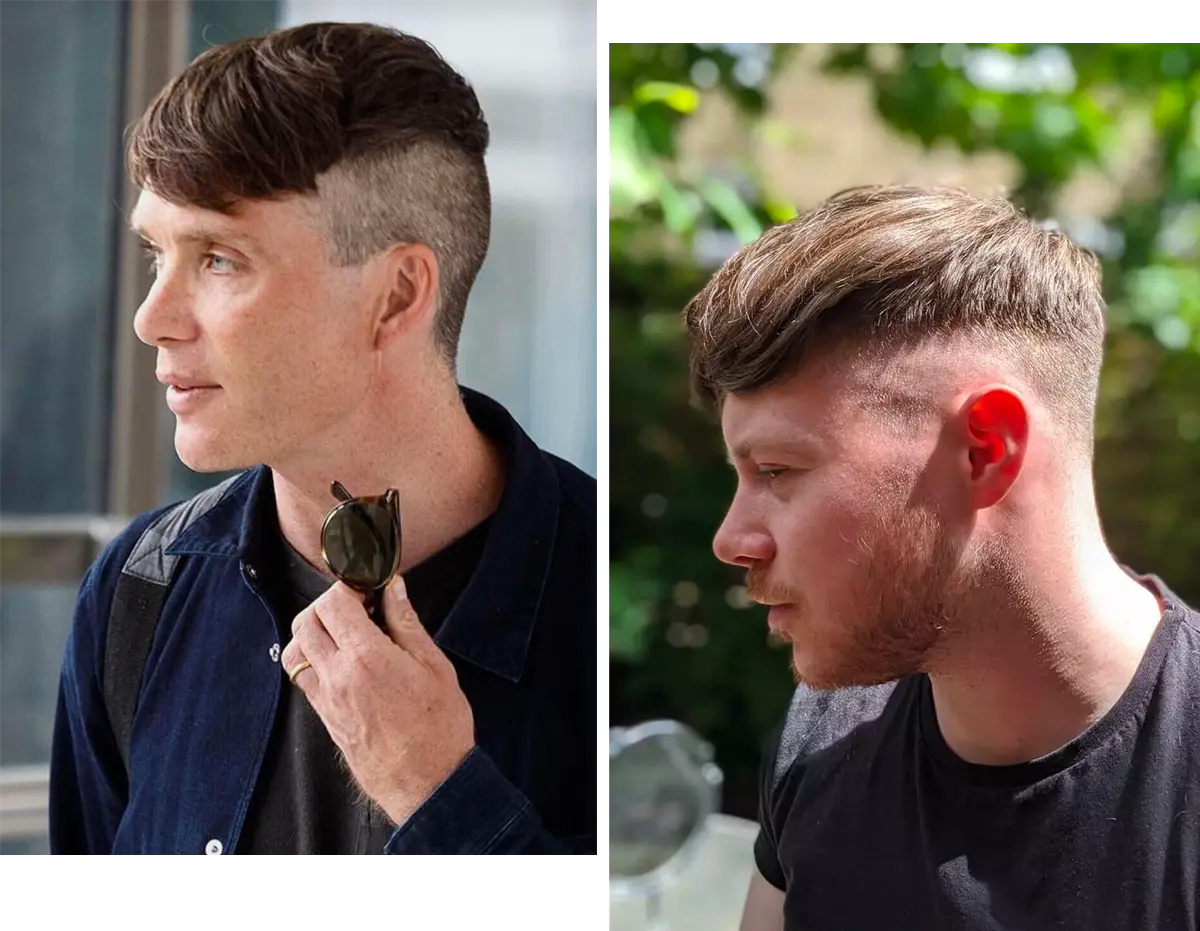 Disconnected Undercut + Slick Back
Keep the top a little longer for this style that draws inspiration from various eras. Slicked back hairstyles imply a man who gets things done. The disconnected undercut indicates that he still goes out on weekends. Choose a short length and, as with most shaved side styles, visit the barber on a regular basis. This is one hairstyle that could use a little more product. To achieve the wet look, use a medium-hold gel or pomade.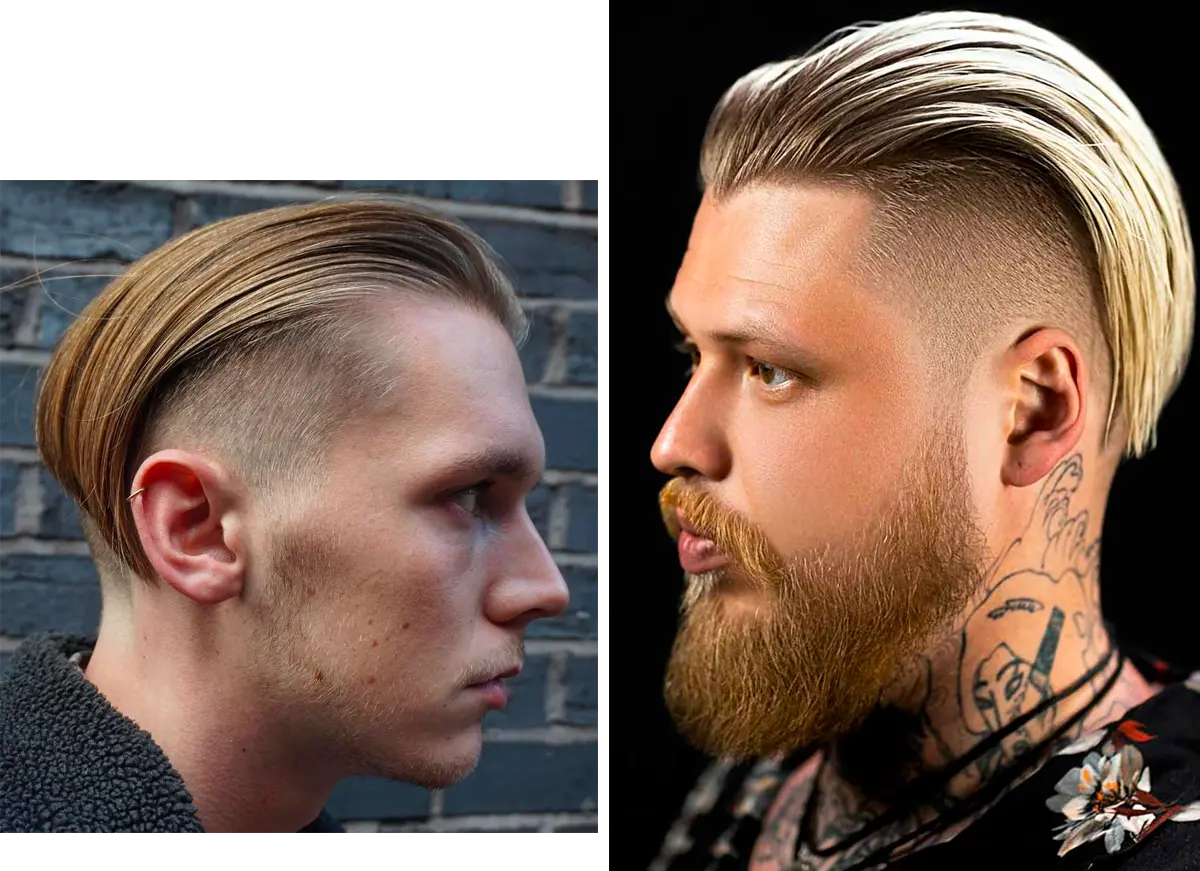 Medium fluent
If you have longer hair, it will look even better in this style. This is due to the numerous variations in length, cutting method, and how it is worn. The principle is the same as stated previously. Longer on top and sides shaved The top hair is styled to the side or back. If the gap between the sides and the top is too large, you can always have the sides shaved shorter or even covered. This way, the pieces flow better together, but you also get a different style.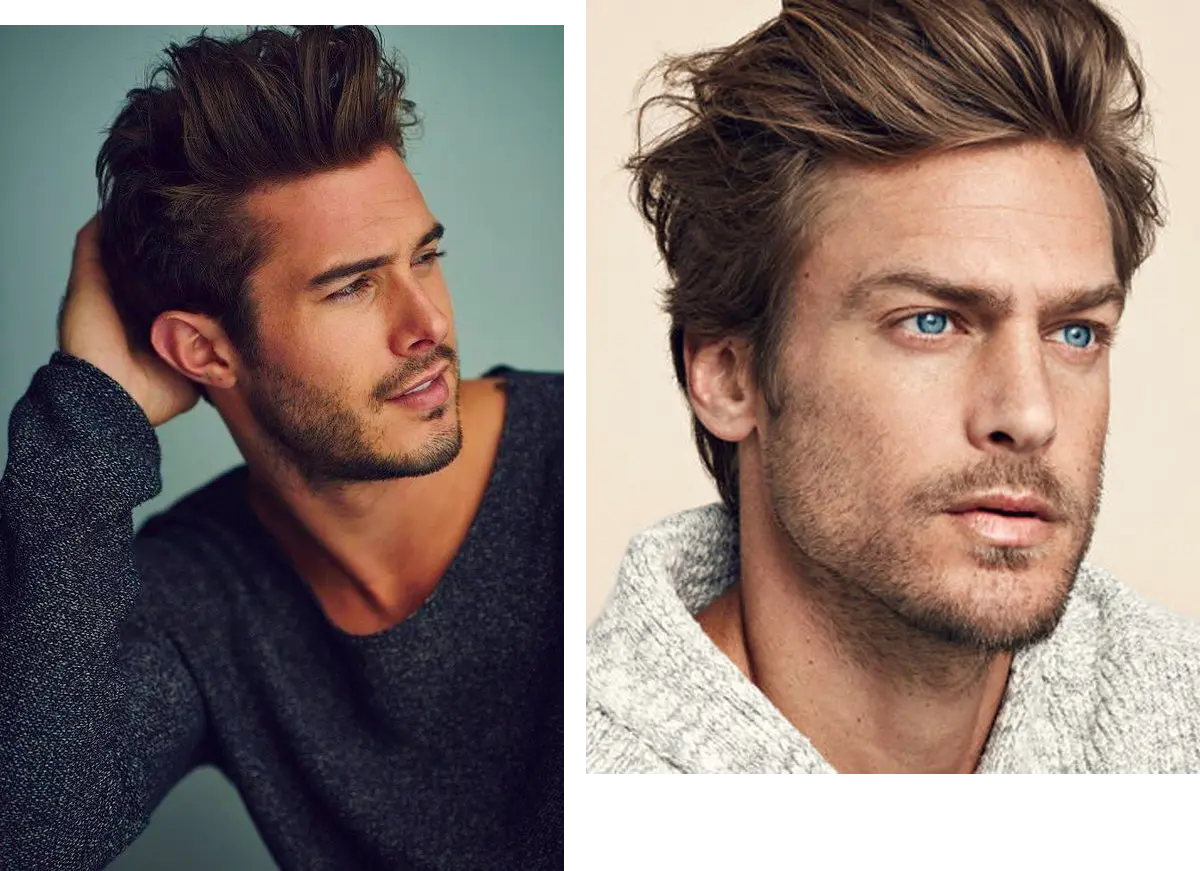 So which look will you go for next time you dive into the barber chair?
Publication date: Jul 30, 2022