The best Star Wars gift ideas of 2022
Are you looking for a Star Wars gift for yourself or a loved one? In this blog post, you'll find the best Star Wars gift ideas. And no… This is not a blogpost containing only advertisements. This was written by a Star Wars enthusiast for other Star Wars lovers!
Star Wars Lego can never go wrong!
A true Star Wars enthusiast will not be dissatisfied with a stunning Lego set. As a result, the collaboration between Star Wars and Lego is self-evident. A great Lego kit can always make a true Star Wars fan happy. Below is a list of Lego Star Wars sets from 2022 that would make excellent gifts!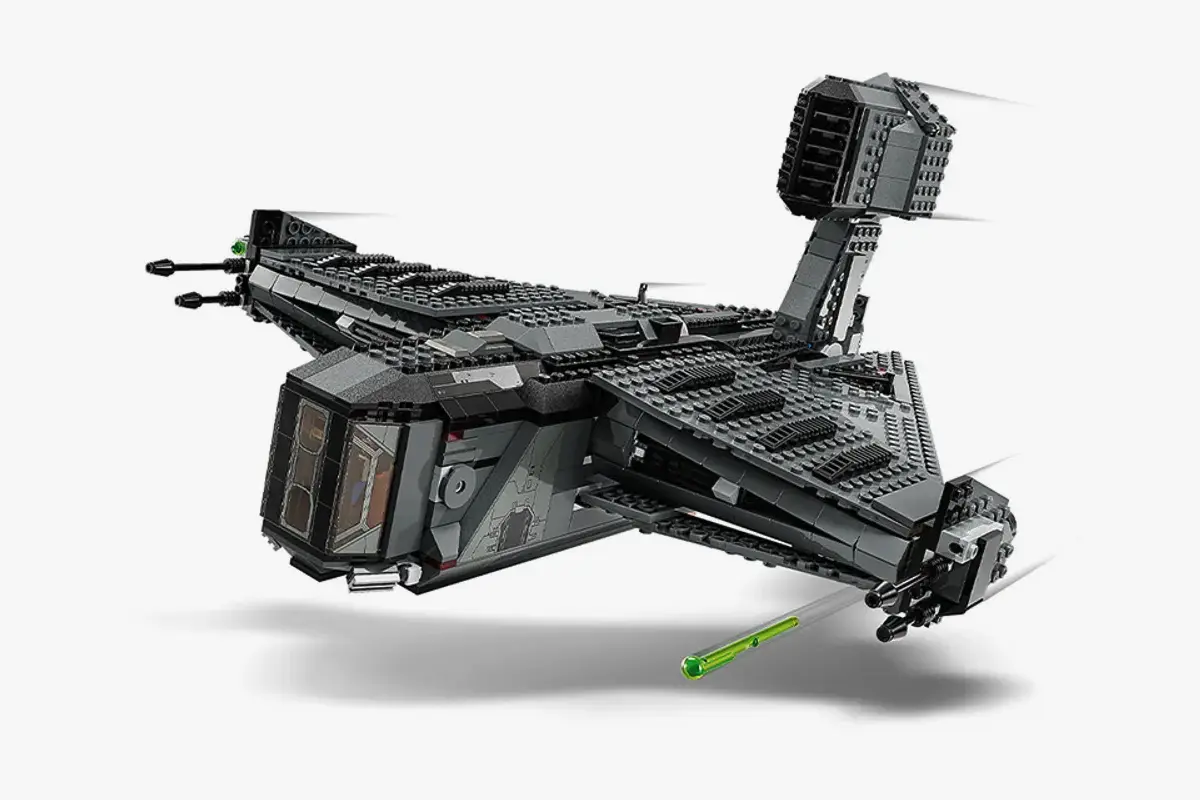 Cool Lego brick version of The Justifier
With this detailed, buildable spaceship toy and popular characters, fans may recreate Star Wars: The Bad Batch Season 2 storylines. This 1,022-piece building set is full of fun features that will pique the interest of young Star Wars fans. The Jistifier is equipped with five Star Wars characters: Cad Bane, Omega, Fennec Shand, Hunter, and a Todo 360 droid. This Star Wars Lego Set costs approximately 169 US dollars.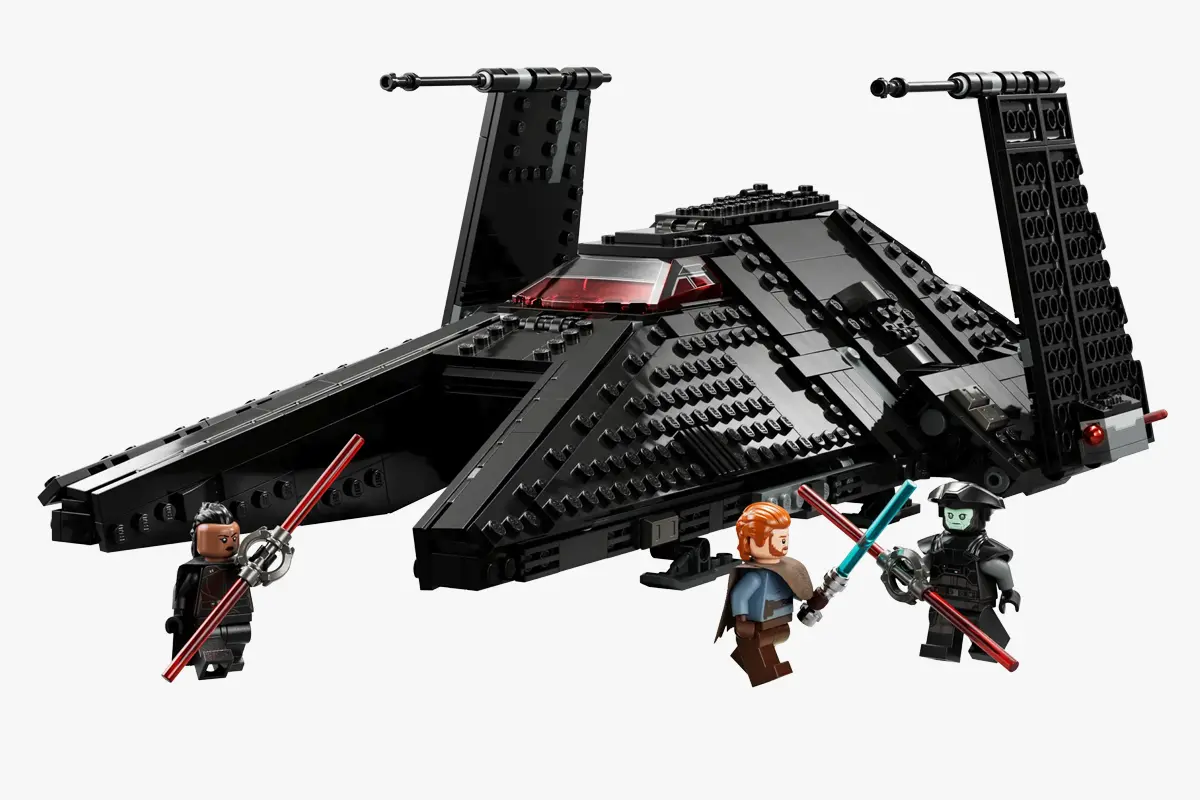 Inquisitor Transport Scythe from Star Wars Lego
With this buildable playset, Obi-Wan Kenobi enthusiasts may reenact dramatic Imperial Inquisitors vs. Obi-Wan conflicts. This model contains a detailed interior with a cockpit, a pilot seat, and two passenger seats. This set, which costs around 99 US dollars, includes four characters, the most notable of whom are Obi-Wan Kenobi and the Grand Inquisitor. This high-quality kit makes an excellent present for children who enjoy Star Wars: Obi-Wan Kenobi or simply enjoy Star Wars starships.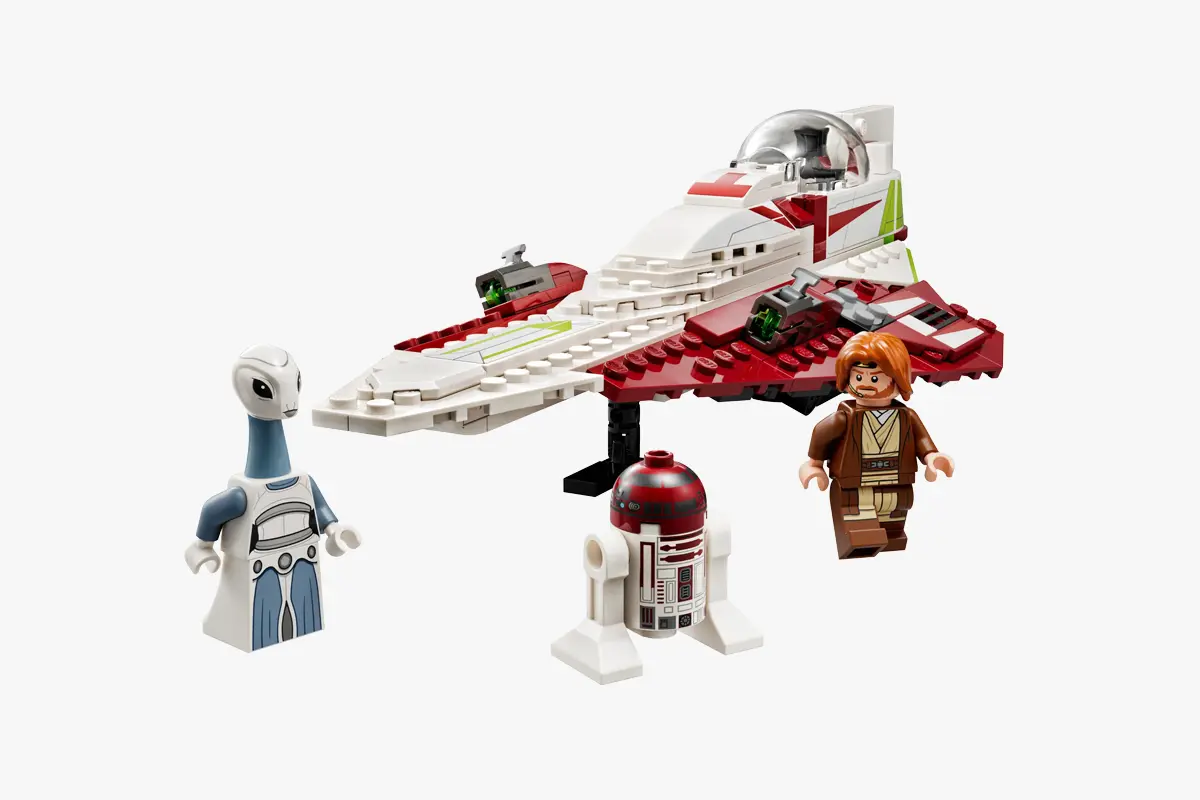 Lego Star Wars Obi-Wan Kenobi's Jedi Starfighter
This fantastic Lego Star Wars set from 2022 is a more affordable choice. This package costs roughly 29 US dollars but provides hours of entertainment! Fans of Attack of the Clones will enjoy constructing this Lego block model of an iconic starfighter with this collection. Kids can play out epic trips to Kamino, beyond the Outer Rim, right after a fun build.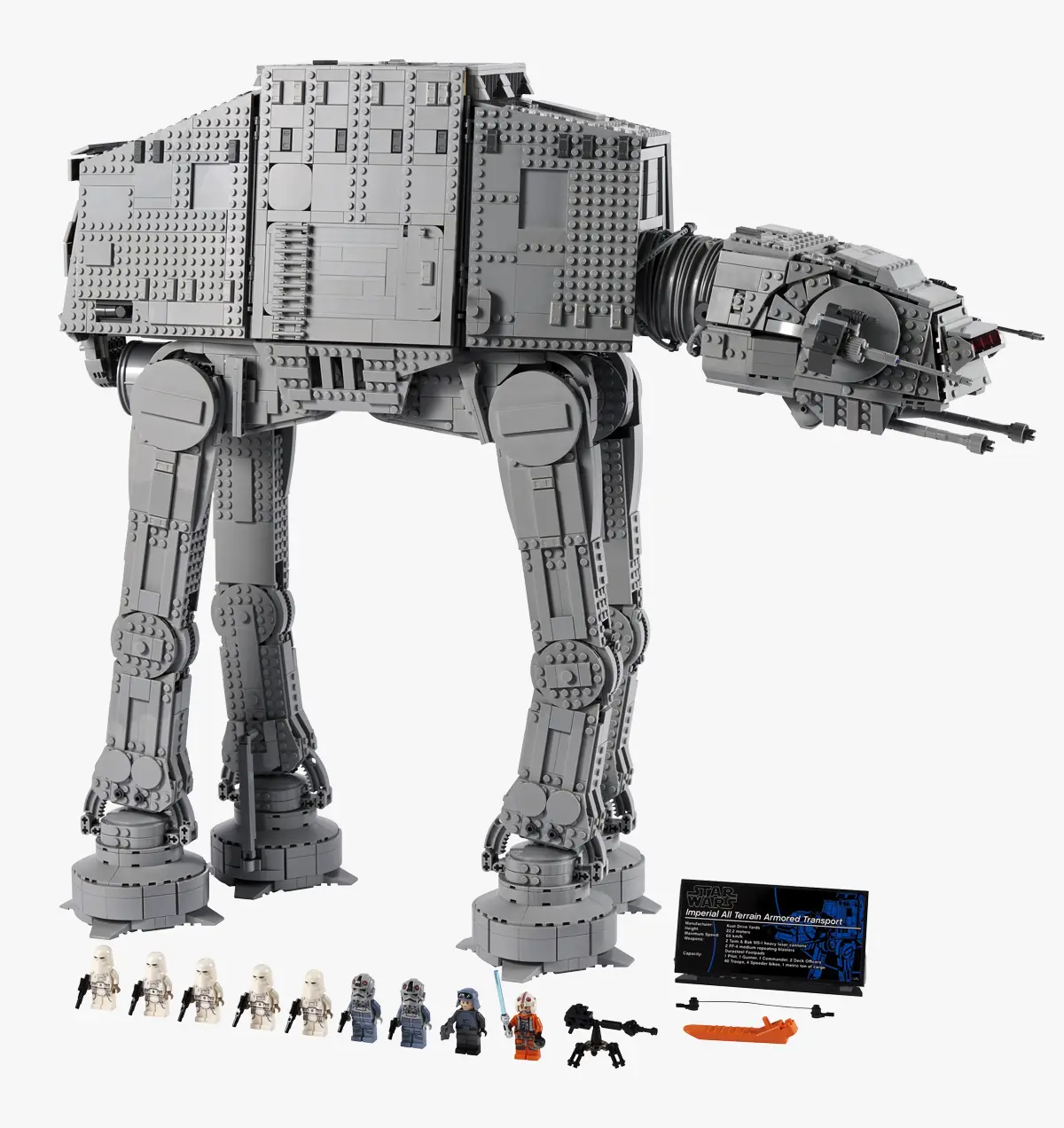 AT-AT - Lego Start Wars The Ultimate Collector Series set
If money isn't an issue and you can get your hands on one, this AT-AT Star Wars Lego set is every child's fantasy (big and small). This spectacular new AT-AT has movable, posable legs that can be moved to recreate the famous battle from Star Wars: The Empire Strikes Back. The set includes nine minifigures, including General Veers, Luke Skywalker, Snowtrooper Commander, four snowtroopers, and two AT-AT drivers. The huge interior, measuring over 24.5 in. (62 cm) high, offers ample capacity to hold 40 minifigures and four speeder bikes. The new LEGO Star Wars AT-AT is a stunning treasure for fans and a satisfying challenge for experienced builders.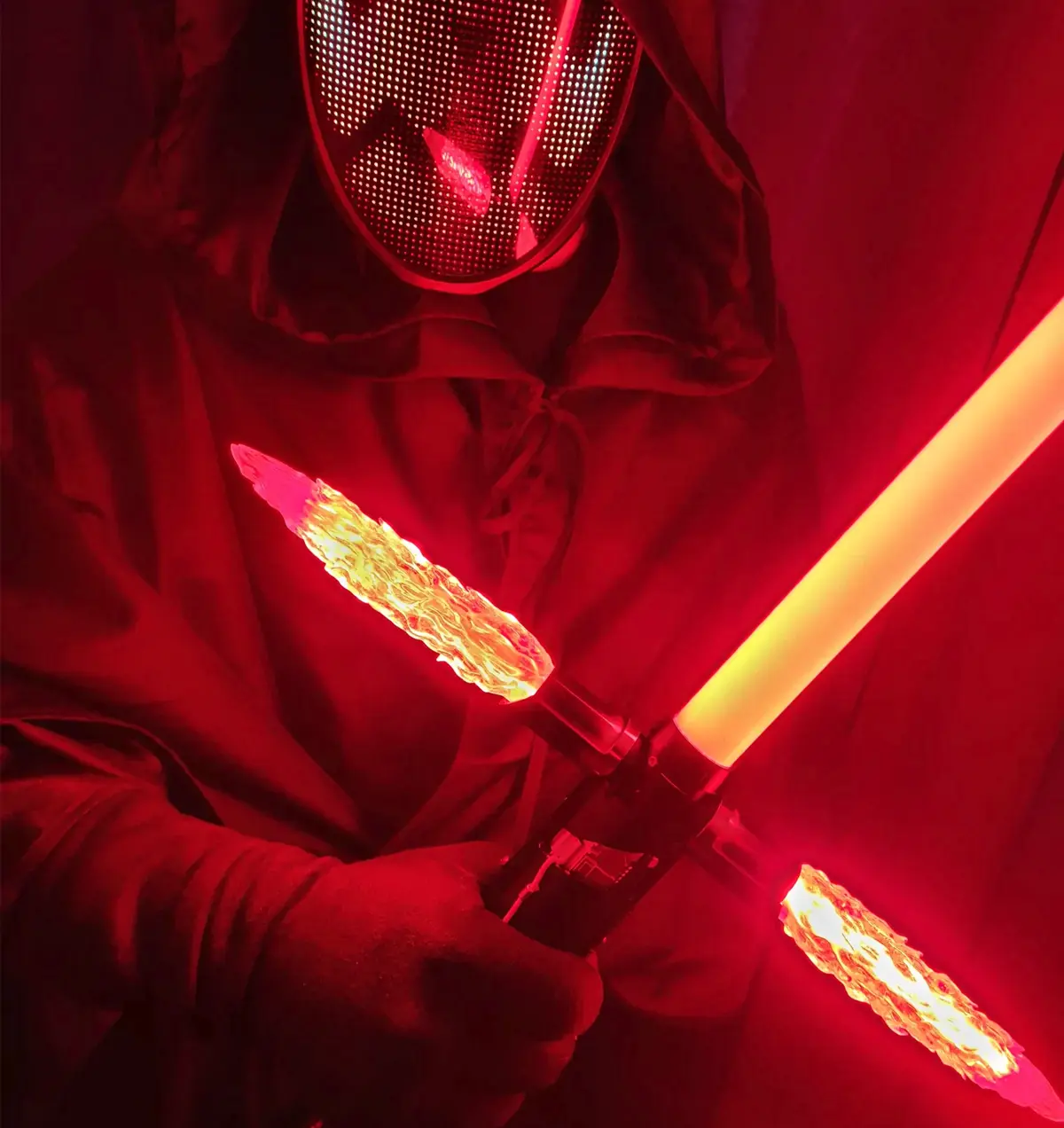 Star Wars Crossguard LightSaber
This lightsaber is perhaps one of the most iconic and recognized on the market. Anyone who has seen a recent film will know this saber among thousands.
The Crossguard is a highly distinctive type, distinguished by the two side blades, which appear to spew fire due to their form. As a result of the heat generated by this fire, the side emitters have a blue tint. The handle is mostly black with varied embellishments. For example, the saber is open at the top and bottom, allowing a glimpse of the underlying gray core. The length of the blade is strung with a crimson thread. The saber is controlled by an extended black button, and the charging port is nicely disguised, giving this model a highly genuine appearance. The charging port is located beneath the red accent on the bottom of this saber.
This Star Wars lightsaber is a fantastic present for any Star Wars lover! KenJo Sabers from the Netherlands is the builder from the model in the above photo. It costs approximately 600 euros. Of course, cheaper copies from other brands are also available.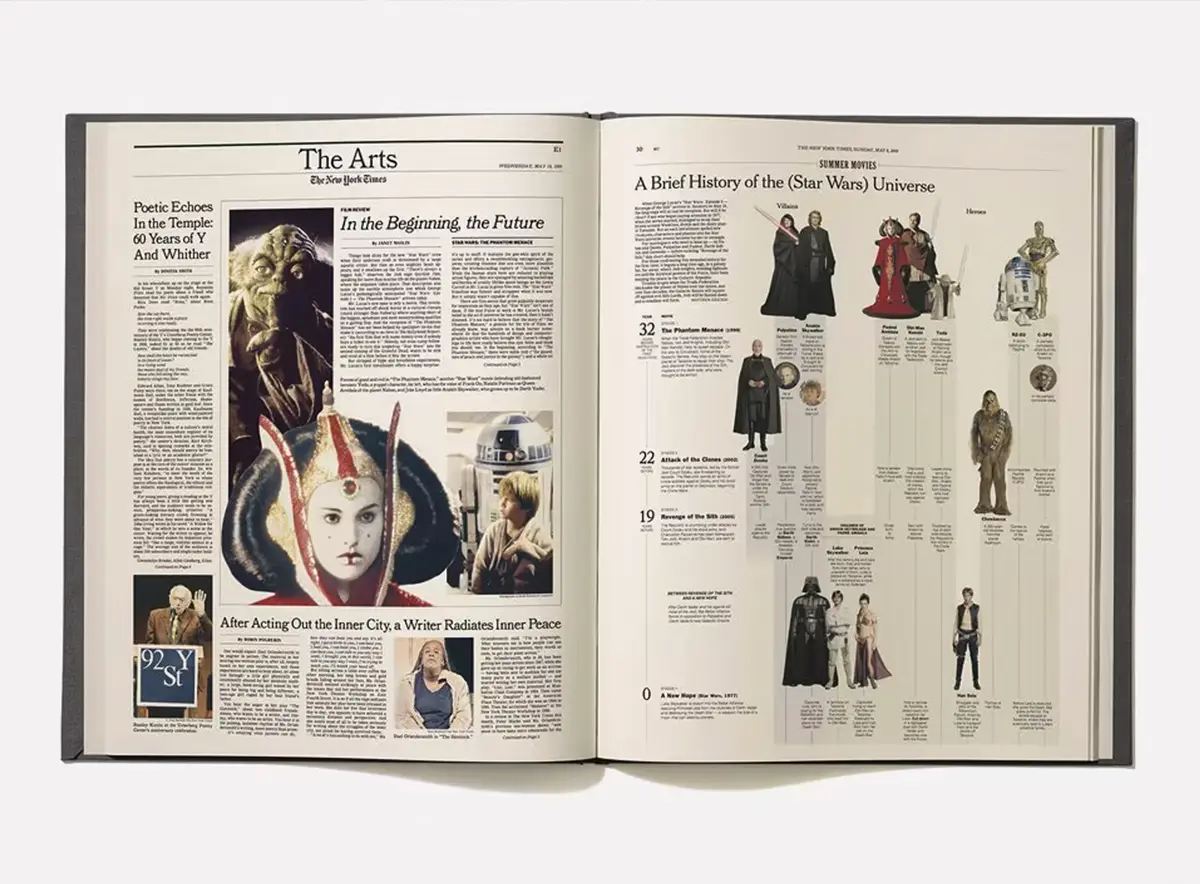 In A Galaxy Far, Far Away: A History from the Pages of The New York Times
Don't be concerned about what to get your favorite "Star Wars" fan. From the venerable New York Times comes a book that includes the newspaper's coverage of the film beginning four years before its premiere. The leatherette-bound book contains over 85 reprinted photographs from the pages of the Gotham staple. You'll see full-color commercials for the film, interviews with its creators, and updates on the production of all Star Wars films, from George Lucas' beloved inventions to the latest 2017 release of "Star Wars: The Last Jedi."
Publication date: Aug 23, 2022