The best minimalist movie posters
Do you enjoy minimalist design and are you a movie buff? You are most likely looking for a cool minimalist movie poster. Pulp Fiction, Trainspotting, Star Wars... Something as simple as a character, color, or architecture can instantly identify timeless film classics. A cool minimalist movie poster can also serve as the perfect piece of wall art to personalize your home.
When it comes to minimalist movie posters, there are numerous options. In this article, we'll give you some pointers and direct you to the best movie posters and stores where you can order them. Lights, camera, action!
Various materials
A poster does not need to be printed on paper. This is still possible, but there are many other cool ways to bring your minimalist movie poster to life. Canvas and aluminum are two examples of alternatives. Aluminum, in particular, can provide a unique look while also enhancing the minimalist design of your movie poster!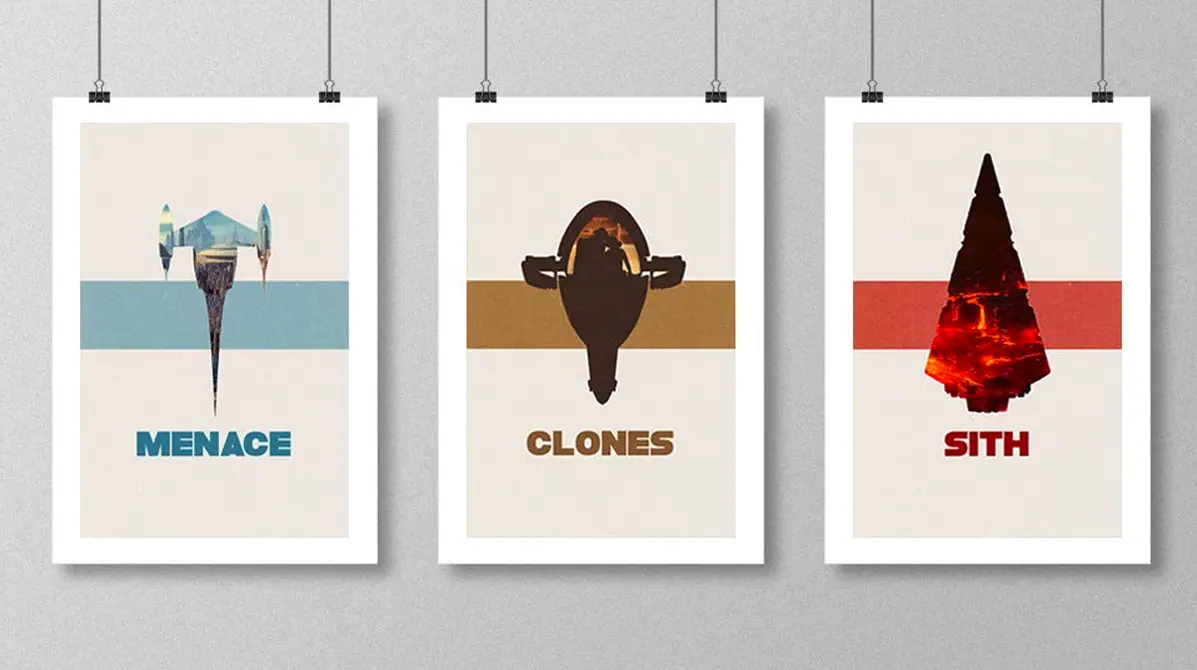 Several stores where you can order your minimalist movie poster
Let me start by saying that this article is not sponsored in any way. I personally selected the shops that I am going to recommend here.
First and foremost, consider Displate. Displate's minimalist movie poster collection is extensive. Almost every well-known classic has a cool design. The posters are also available in a variety of sizes and finishes, including standard and gloss. The best part is that you can get your favorite minimalist movie poster with a matching frame right away.
Check out icanvas if you want a canvas print. This shop also has a large selection of minimalist movie posters that can all be printed on canvas. This can be a regular canvas frame, but it can also be a triptych or framed canvas.
Whether you despise or adore Amazon, it cannot be overlooked on this list. Amazon has a massive selection of minimalist movie posters. And, while it is not the easiest website to find the exact size and finish of a poster, it simply provides a wide range of options at sometimes surprisingly competitive prices.
to summarize
Are you looking for a minimalist movie poster to add a unique touch to your home? Take your time looking over the various materials, sizes, and finishes. When it comes to a minimalist movie poster, the right material and finish can make all the difference. There are also numerous providers. It is well worth comparing prices and shopping at the store that best suits your needs.
Publication date: Aug 1, 2022